Electric scooters are an excellent way to travel shorter distances at a quicker time. But till now, only people that are lean and average in size were able to get to use it.
For most heavy people, it was an option.
But that changed over time as there are many great electric scooters available today that get made keeping those heavy adults in mind.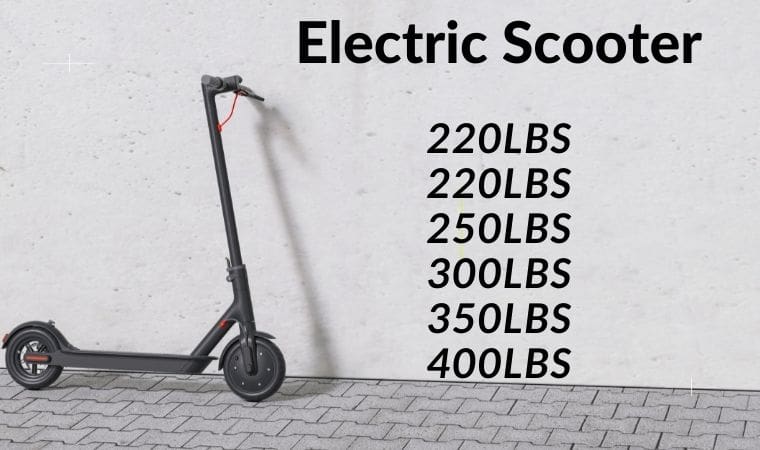 So, if you're interested in getting the best electric scooter for heavy adults, then you've come to the right place. I've got here some of the best scooters for you to enjoy.
All you need is to give some time and get through the list. And hopefully, by the end of it, you will find your quick commute ride.
You need to find an electric scooter right away. You can't go through the entire list to find the right one for you. No worries!
I've made a list of the best rides based on three different categories. Hopefully, you will find your ride from here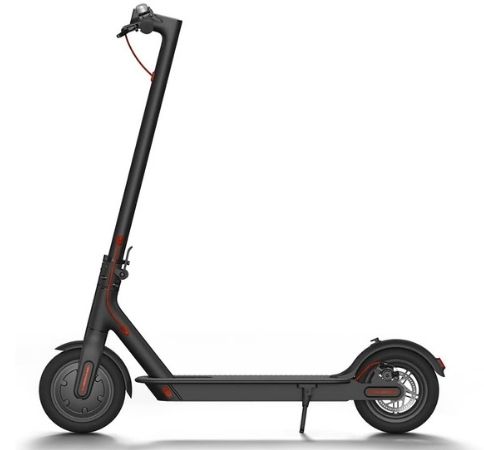 Xiaomi Mi Electric Scooter
I've got to pick the Xiaomi one for multiple reasons. First of all, it is lightweight and easy to carry. Then there is the simple folding system. Aside from that, the scooter is superb to look at, and it got everything the right amount—good brakes, adequate lighting, and smart app features.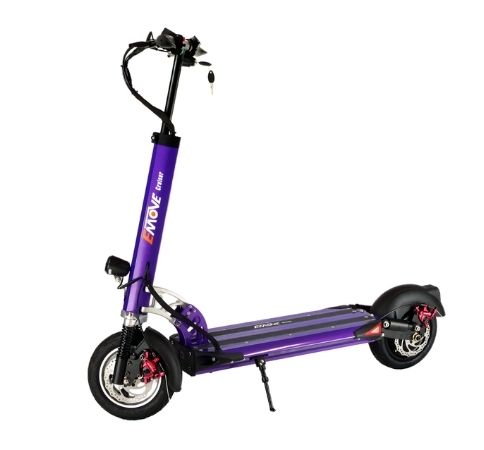 Emove Cruiser Long-range Electric Scooter
The long-range move is my best choice for sure. Getting a scooter that can give you 62 miles of range with a single charge is like a dream deal, and that's what this one is. Besides offering such great mileage, it gives an unreal load capacity. The scooter can manage riders up to 352lbs.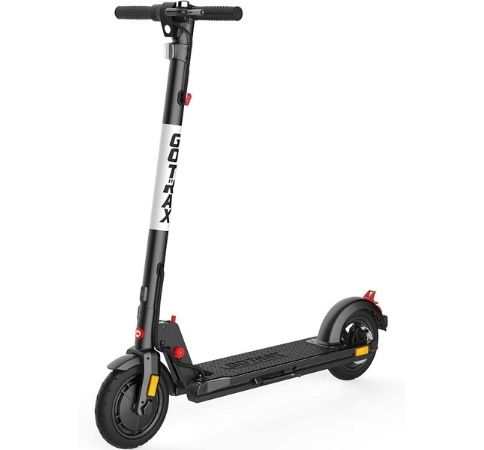 Gotrax XR Elite Electric Scooter
The Gotrax one is a reliable option in budget. It got a powerful motor that offers exceptional value to the users. A top speed of 15.5 mph is in no way inadequate, nor the traveling range of 18.6 miles. Plus, it got a super responsive brake and quality tires that give great control on wet roads. All in all, it is worth the money.
Quick Comparison: Top 10 electric scooter for heavy person
Want to get a quick look at the electric scooters that I've got listed out for you? To learn more about the ride that awaits you, you can look at this comparison table.
Best Electric Scooter for Heavy adults
To find the ultimate best-motorized scooter for adults, you should check out the list below. I've got here a wide variety of fast rides, offer great mileage, and quite fun to ride. Check out another article about foldable electric scooter with seat.
Excited enough?
Then make sure to check them out.
1. Xiaomi Mi Electric Scooter
For heavy adults, one of the best electric scooters is the Xiaomi Mi one.
Even before getting into the details, I've got to say it is one of the stylish-looking vehicles of its kind.
And it is practical too. You can fold the scooter steering to make it compact for easy storage. And if you need to carry it around, you can do that too. The lightweight 26.9 lbs scooter lets you do that too.
Apart from the ease of transporting it when not in use, there is more to it that will excite you. One example is the 18.6-mile long-range cruising on a single charge.
When you combine that with a speed that's 5 times your walking speed, and a double braking system, it becomes even better.
Plus, there is an array of safety features in the bike from getting wrecked. It got protection from short circuits, overcurrent, overcharging, and discharging to name a few.
All that with a lightweight and durable bike makes for a bike that's worth looking around for sure.
What's the scooter material?
It uses aerospace-grade aluminum that is highly durable at the same time lightweight too.
What's the most impressive feature of the scooter?
The mileage it offers is second to none. Getting 18.6 miles on a single charge from a scooter is impressive indeed.
2. Segway Ninebot ES4 Electric Kick Scooter
To give you an extreme range for riding comes the Segway Ninebot.
The scooter got a dual lithium-ion battery to give around 28 miles range. And when it comes to speed, the upgraded 800W motor allows a top speed of 19 mph.
To my surprise, the scooter manages to keep that top speed and offer that kind of range with riders with 220lbs with ease.
Now, coming to portability, this one got a one-push folding system. The scooter gets compact enough to store in the boot of the car.
Like the earlier one, the steering of it becomes the carrying handle for the thing when it gets folded.
In addition to an impressive anti-lock braking system, the scooter is fitted with powerful lighting that gets the ride to be seen from distance in dark conditions.
But there is more. It got smart features like lock & unlock, riding stats, and much more that you get on the Segway app on your phone.
Not to mention, the scooter got shock-absorbing front and rear suspension to offer a smooth ride on any kind of road.
What can you do using the app?
The Segway ES4 app allows you to customize things like cruising speed, lock and unlock, and other things like such.
What's the most impressive feature of the scooter?
To provide the ultimate control to the rider, the scooter got both a mechanical and electrical braking system. When you hit the brakes, it will stop the ride within 13 inches even while moving at 12.4 mph. That's impressive
3. Gotrax XR Elite Electric Scooter:
The Gotrax is an exceptional scooter with all the modern features you expect to find from such a ride.
This is one of the best two-wheeled electric scooters that got a digital display on the steering to give you all the data you need.
From maintaining a cruise control speed to showing you the battery life, there is a lot of data shown on the display.
Don't worry about the charge running out soon. The ride got a 36v/7.8Ah battery that gives around 18.6 miles range per charge.
But what makes it even better is the fact it can do so with a top speed of 15.5mph. All thanks to the e-scooters 300W motor that allows it to move fast.
And when it comes to the safety of the rider, there is no shortcoming with the GoTrax. It offers dual braking power of mechanical and electric brakes. That and features like headlight and taillight that make it visible at night. If you feel that won't be enough, no worries. The scooter got 6 additional reflectors which make it hard to miss by on the road.
In terms of the comfort of riding, the scooter has large 8.5″ front and rear air-filled tires. They take on the bumpy roads like a boss.
However, for me, the large deck on the ride is what makes it so great, It offers a grippy surface that allows you to feel comfortable as well as stable riding it.
And yes, it folds real quick. The one-step folding system makes it quite easy to fold and unfold.
What kind of speed can it maintain with riders?
The scooter can manage to keep 12 mph constantly with 130lb riders.
What's the most impressive thing about the scooter?
The battery life is incredible. It will offer you a 3-4 miles commute on average every day for 3-days with ease with a full charge.
4. MacWheel Electric Scooter
The MacWheel is one of those electric scooters that got a good weight capacity around 250lbs.
But that's just icing on the cake.
Underneath it, there is a range of exceptional features that make it what it is—a ride worth looking into.
For starters, take the non-pneumatic 8.5″ tires on the ride. They got inner foam inside where the outside got rubber on it. Not only is it anti-puncture proof, but it also avoids getting exploded while riding on uneven terrains.
When you pair those tires with a shock-absorbing fork system, it makes for one hell of a smooth ride.
Add the double braking system of the scooter to the equation, and the deal gets even smoother. The E-ABS braking manages to give efficient and responsive braking instantly.
In terms of power and performance, it doesn't lack either. The 350W hub motor propels to the top at 15.6 mph in good riding conditions.
Meanwhile, the high capacity 270Wh battery gives 18.6 miles of distance with a single charge.
So, if you want a long-running, reliable ride, then this scooter for big guys seems the best option.
What comes in the box with the scooter?
Aside from the scooter itself, you will get a charger, two wrenches, a user manual, and a warranty card inside the box.
What's the most impressive feature of the scooter?
The three cruise riding mode make it easy to control. Depending on the track, you can choose either 5,9 or 15.5 miles per hour speed to drive.
5. Swagtron Swagger 1 Electric Scooter
Most electric scooters aren't made for a heavy person. That's where the Swagger from Swagtron is a unique proposition.
This carbon fiber-made ride easily can manage to support riders with 250 pounds. And doing so, there is no performance drop with the scooter.
All thanks to the 250-watt motor that manages to propel fast enough to offer a 15 mph top speed.
When it comes to speed, the ride has a range between 4-15 miles, making it suitable to ride for almost all ages.
In terms of battery life, the ride impresses too. The scooter offers 33% longer battery life than most traditional rides of this sort.
Best part is that it got a nice backlit display on the scooter that shows your battery life as well as the speed at which you're moving.
And even if it runs out of power, no worries, it takes 1.5 hours to get full charged
However, all things said, for me, the ride is exceptional for its front wheel suspension. This tackles the bumps and gravels a lot to make riding it much more comfortable.
How much does the scooter weigh?
The carbon fiber made the frame on the scooter makes it lightweight. The entire thing weighs around just 17lbs.
What's the best feature of the ride?
To my surprise, the scooter manages to tackle steep hills better than I've imagined. The top speed will allow you to climb the steep roads.
6. Gilon Dolly Foldable Lightweight Electric Scooter
Hands down, the Gilon Dolly is one of the smallest folding electric scooters out there today.
Compared to the others like the Xiaomi, it might not look that stylish. Still, the scooter is worth getting.
Why?
Let's start with the power. The 250-watt brushless motor manages to provide a 15 mph top speed that's on par with the rest.
Even the range it offers is exceptional, as you get 15 miles per charge.
It might not seem like a lot, but if you think about the energy efficiency of 500 miles per dollar, that's when you see it's true beauty.
Yes, it takes around 3.24 hours to charge the lithium-ion battery in the unit. That said, the features like the anti-lock electronic brake, military-developed tires, and a front tire suspension outweigh that long charging time.
Plus, the bike is durable too. The thing won't get wrecked that easily like those cheap scooters.
How many colors are available?
For now, you can get the Gilon in only one color: Black.
What's the top feature of the scooter?
The tires on the scooter are quite great. They don't get flat easily like the other scooter tires.
7. Hiboy S2 Electric Scooter:
Hiboy is one of the brands that is quite highly regarded in the scooter industry.
Why shouldn't it be?
The S2 electric scooter is a prime example of its excellence that's hard to find. You take a look at the motor housed in the ride. The 350W brushless hub motor manages to produce a top speed of 18.6 mph.
In preferable conditions, the ride can maintain that top speed and give you a range of 17 miles with a full charge. That tells you about its high performance.
But speed and range isn't the only thing that makes it the best electric scooter for heavy adults.
It is the handling and driving experience that makes it. The S2 got a super smooth turning and acceleration. Not for a second, you will feel it getting out of your control.
The tires are solid as they manage to absorb a lot of the shocks and bumps. Meantime, the frame of the bike is durable enough to take on hits.
Safety is one of the things that Hiboy takes quite seriously. That's why you will find lights on the front, rear, and even in the middle. And in terms of braking power, you've got a disc braking system in the scooter.
About the braking, here you got an eABS anti-lock regenerative braking system in the ride. If you know that, then let me tell you in simple terms, the bike recharges when you brake while you are riding it.
Besides that, there is a Hiboy S2 app that lets you do a lot of stuff like switch riding mode, lock the ride, customize speed and brake response to name a few things.
There is a lot that the scooter offers.
What's the max load capacity of the scooter?
The Hiboy got a max load capacity of 260lbs.
Which feature stands out to you the most?
I love the fact the scooter got a cruise control feature. It makes riding a lot more fun and easy for the riders.
8. Joyor X5S Electric Scooter
To cover long distances on a scooter, you should put your trust and money in the Joyor.
Unlike others, it got a battery system made out of lithium batteries that can give 31 miles with a single charge.
Under specific conditions, this range can go up to 40.3 miles.
Besides offering such long hours of riding, the scooter gives you a super smooth riding experience.
Credit goes to the speed sensor input signals that allow the scooter to maintain a cruising speed throughout your ride time.
But if you don't care for having long rides utilizing the battery, you can take it up and speed up the ride up to 15.5 mph. That's its top speed.
Even moving at this fast speed, the scooter will allow you to be in control with its mechanical braking system. That and the front wheel shock absorber paired with the 10-inch air tires make for a ride that gives great traction, stopping, and a smooth-riding sensation.
What's the material that gets used to make the scooter frame?
The Joyor uses aerospace-grade magnesium that offers higher structural strength than most others.
What's the best part about the scooter?
The folding mechanism of the scooter is exceptional. You can fold it quickly and carry it around with just one hand.
9. UberScoot ELectric Scooter:
If someone asks me what's the best scooter for big guys that can move fast, I would point to the UberScoot any day.
Put it side by side with any of the other scooters on the list, the 1600W motor is leaps and bounds ahead in terms of power.
That shows on the performance level as it can move as fast as 30 mph—no joke.
But it isn't all power. The UberScoot got economy mode to slow down the speed to improve its lead-acid battery lifespan.
Plus, this chain-driven ride got made for heavyweight riders as it can carry around a max load of 265 lbs.
That said, where it shines most is on the roads. Besides having that excellent top speed, the scooter got some pretty impressive front and rear disc brakes in place. When you combine them with the 11-inch pneumatic knobby tires, it makes for one of the most reliable rides on any condition may that be bumpy or wet.
And if that wasn't enough to get your attention, then the fact that it got a seat ought to.
What's the mileage the scooter offers?
The scooter has a max range of 12 miles per charge. It may vary depending on the weight of the person riding it.
What's the best feature of the ride?
Without any doubt, it is its top speed. It is quick.
10. Swagtron Swagger 5 Boost Commuter Electric scooter:
If you're looking for an electric scooter for heavy adults, then the Swagtron is the one you should go and get.
This ride got a 300W motor housed inside it which offers enough power to let it move at a max speed of 18 mph.
In terms of mileage, the 36v battery can provide at least 11 miles per charge. But once run out of juice, you've got to wait for 3.5 hours before riding it again.
That said, the ride for a short commute has enough charge. And for the roads, the scooter is not bad. It got those advanced airless honeycomb tires that don't go flat that easily.
And the ride gets real compact too. Just a single click is all it takes to fold it.
Still, the biggest attraction here isn't all that. For me, the Swagtron app makes it such a great ride. YOu can do a lot of things like choose speed mode and all right from your phone.
Not to mention, the IPX4 rating comes as a big plus, as you can now ride it while in rainy conditions too.
Does the scooter get a display?
Yes. It got a built-in display that works as a speedometer as well as giving you constant update about the battery levels of the ride.
What's the best feature of the ride?
For me, I love its build quality. The aircraft-grade aluminum is superior enough to handle great impacts. At the same time, it allows the scooter to be lightweight for easy carrying around.
11. Emove Touring Electric Scooter
Another top-rated electric scooter that's small in size is the Emove Touring.
At first look, you will appreciate how compact it is in size. But more than that, you will like it even more for its stylish look.
However, don't get fooled by its miniature size. The ride punches above its class with a powerful 750W motor housed inside it.
It can manage to accelerate 0 to 15 mph in just 4.5 seconds. What's even more impressive is that it can climb steep 20-degree hills like nothing.
The high torque allows it to maintain that kind of speed without any issue.
Besides having that exceptional performing motor, it got a suspension system that's best in this price range. You will be getting a front stem, a front dual spring, and a rear dual suspension in the ride.
It manages to support great weight as well as let you move along the bumpy roads with ease.
Then there is your 48V 13AH battery. It allows a long lifespan for better mileage per charge.
For riding on the roads, this one is perfect. It got lights all around to make it visible from far away. And when you need to brake, there are the drum brakes combined with a regenerative system that helps to store energy when you hit the brakes.
Not bad at all.
What's the top speed of the scooter?
The scooter has a top speed of 15mph.
12. Emove Cruiser Long-range Electric Scooter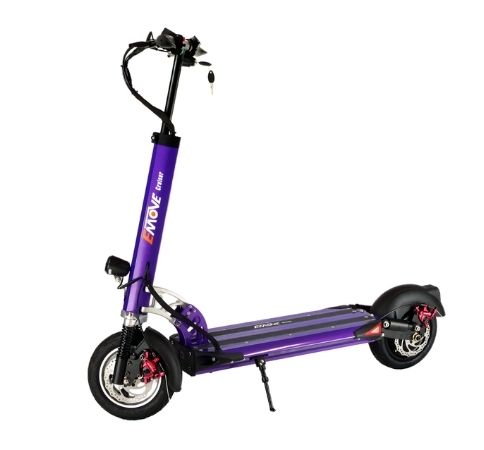 If you've loved the earlier Emove, then the Cruiser will also pique your interest.
As Emove says, it got the right amount of everything. That's so true indeed.
Unlike others, I've found that it comes in various color varieties. You can get it in black, white, and or a more vibrant orange variant.
When it comes to performance, you can travel 62 miles with a single charge. So, if you commute 5-15 miles per day, it will last you a week without any problem.
And it can do so with riders weighing as much as 352lbs. Now that makes it even more impressive than it already was.
Now, coming to the riding experience, the scooter got impressive hydraulic brakes that stop the ride when you hit the brakes. Plus, the suspension really helps to absorb the bumps.
In terms of speed, the 1600W motor is similar to the earlier Emove.
Now, such an expensive ride can't be left unattended as there is a risk of people stealing it. They got a solution for that too. The scooter got an anti-theft lock system that manages to lock the ride that is unable to get accessed without the keys.
What's the top speed of the scooter?
Like the earlier Emove, it offers a top speed of 15 mph.
What's the top feature of it?
Hands down its impressive load capacity are one of the things that make it so unique from other scooters.
What are the advantages of electric scooters for adults?
There are many advantages of having electric scooters for adults. Here are a few:
They are environmentally friendly. Unlike your cars or bikes, they don't pollute the weather with their toxic air.
No need to look for parking space anymore. They are so compact that you can pick them up and store the ride away in places in your room with ease/
Perfect for short commutes. If your office or place where you're looking to visit is close by, then the electric scooter is the ideal ride to have.
Going through a heavy traffic area is easier with the scooter than with your So, it makes for a great option.
Unlike your bikes or cars, there isn't much maintenance required with the vehicles. So, that's a big plus too.
best electric scooter for heavy adults Buying Guide
Getting the best electric scooter for heavy adults means knowing what features are required and which aren't.
Here's a buying guide that can help you figure that out.
Power:
When you're buying a scooter for heavy adults, the first thing you need to consider is the power.
And for that, you need a reliable motor that will produce enough energy to let the ride move fast.
Plus, it should have the torque to allow you to climb steep areas too.
So, make sure to have that in the scooter.
Mileage:
No doubt, power matters a lot. But what good would that be if you can't move around places.
The scooter won't allow you to travel long distances. Still, it should have enough charge in it to make sure you can commute shorter distances regularly without any problem.
Braking:
Ok, you got a scooter that got a decent top speed and mileage. However, that's not all that makes a brilliant ride.
A good scooter should have quality brakes that will allow you to stop whenever you need to.
Go and look for a mechanical or electric braking system that offers a good response right away. There are some rides with regenerative braking that can be used to charge when you hit the brakes. Getting those can be handy for your scooter.
Suspension:
Not all scooters would have suspension, but if you can manage to find one with one then that would be awesome.
That way, you will be able to ride on the bumpy tracks without feeling the wreath of it.
Deck:
It is something that most often gets neglected. But I believe having a wide and grippy deck is a must for having a pleasant riding experience. With wide decks, you would allow yourself to stand on it with ease. And the grippy material on the deck surely gives you more stability while riding.
Besides having a wide deck, having good clearance from the ground is also a must.
Others:
Other than all that, you should consider a couple of things. For instance, a good lighting system is necessary if you plan to use the scooter in night conditions.
Then there are the options like smart features like cruise control, an anti-lock system that you can look for in the scooter if you've got the budget for it.
And obviously, you should always consider what's the max load capacity of the ride.
FAQ:
Are all the electric scooters fit for a heavyweight rider?
No, not all electric scooters are fit for heavy riders.
Are there any drawbacks associated with heavy-duty electric scooters?
The two major drawbacks of such scooters are that they are hard to find. And even if you found some, they can be expensive.
Can you ride electric scooters in the rain?
Not all rides are suitable to ride in the rain. But most of the scooters here are perfect for riding in such conditions.
What is the best scooter for heavy people?
All the scooters here are great. However, I would suggest you go and try the Emove cruiser for its exceptional quality.
Which electric scooter can hold the most weight?
The Emove cruiser can hold the most weight that is over 300lbs.
Conclusion
That's it. We've got through the best electric scooter for heavy adults list.
If you look closely, you will see, all of them are of the highest quality.
They are durable, fast, reliable, and most importantly, they allow heavier people to enjoy the fun of scooters.
Pick any of the above from the list and you'll be fine. But if you have second thoughts, then you can go and look for the best scooter for fat people yourself. You can take some notes from the buying guide to get some help with your search.
So, why wait?
Just get one from here, or use the secrets shared with you to find your ultimate big guys scooter today.