Are you a fan of motocross racing? If you love to stay glued with the motocross channels on TV and a diehard fan of it, this post is for you. Have you ever wondered if there is any movie based on Motocross? No, not only one. There are so many movies based on Motocross that we are in a real dilemma to choose the best ones in this category. However, based on the popularity and out choice, we are here with a list of 10 Best Motocross movies that you would love to watch. Here you go: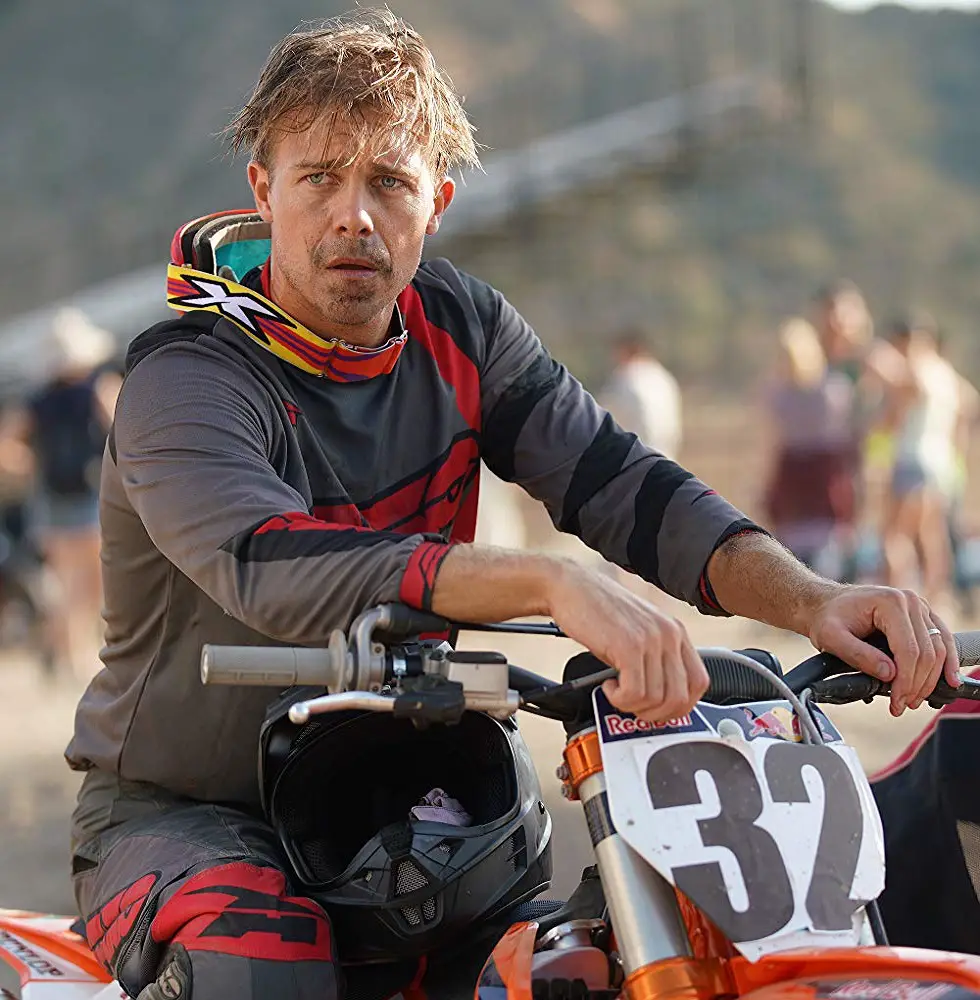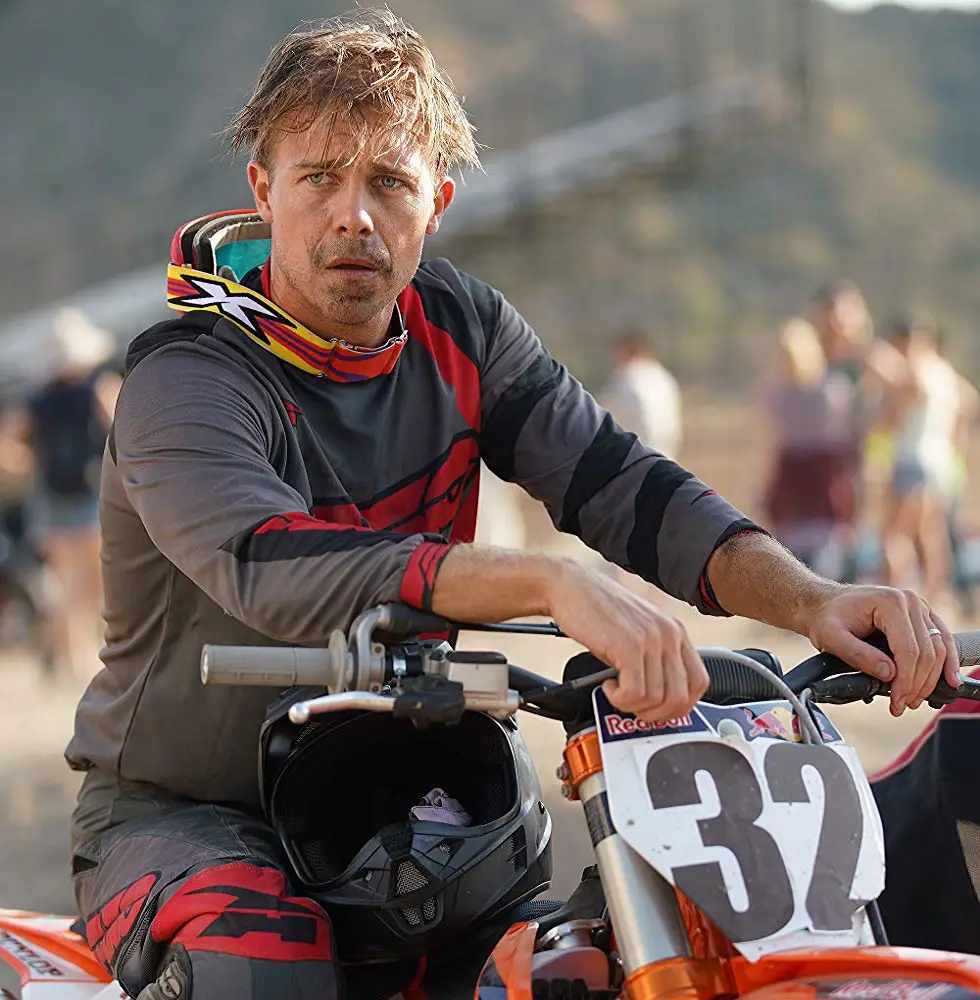 1. Bennet's War (2019): Released in 2019, Bennets's war is out best motocross movie. This movie is directed by Alex Ranarivelo and starred by Michael Roark, Trace Adkins, Allison Paige, Ali Afshar, and Brando Eaton. This movie is based on a story of a young soldier who tries hard and soul to save his father's farm by getting him listed in a motocross competition. Though he is critically injured by the IED explosion, he has no way left to save the family farm that is mortgaged except taking the challenge. At the time of watching, you will feel like inspiring the hero to stay safe, get his work done and be the winner. Along with a good performance from singer Trace Adkins who acts as the father of the soldier, you will watch a bunch of extreme and intense motorcycle stunts. If you love to enjoy charismatic storytelling and adventurous racing thrills simultaneously, this movie is for you.
2. Supercross (2005): No matter whether your girlfriend dumped you, your rent is overdue, or your car is lost, you will forget everything when you will see someone flying 50 feet above the ground with a dirt bike. Yes, Supercross is one of the best dirt bike movies released so far. This movie is directed by Steve Boyum and got released in 2005. It is a story of two brothers who are motocross racers. Trip (Mike Vogel) is very focused and methodical in his work, while K.C (Steve Howey) is a daredevil when it comes to the track of the race. However, it is bad luck for Trip that he is knocked out of the circuit due to the injury. But, it is his brother K.C whom Trip helps by coaching to lead him to victory. From the beginning to the end, the movie Supercross never lacks in Motocross action. You will find great authenticity with great enthusiasm portrayed in this movie.
3. Motocrossed (2001): Being a story of a young racer named Andrew Carson (Trevor O'Brien), Supercross is another great dirt bike movie by Steve Boyum. Being acted by Riley Smith, Mary-Margaret Humes, Alana Austin, Trever O'Brien, and Scott Terra, this movie has come up with a fantastic comedic approach to the sport. Having a big dream and to fulfill the belief of his family that he will win the game, Andrew Carson gets himself entered into a big race. But, unfortunately, he gets his leg broken without getting the mission completed. However, it is his twin sister Andrea (Alana Austin) who comes forward in the guise of Carson in this critical situation to uphold the family dream of victory.
This movie actually gives the message that racing skill is not the monopoly of men. If a girl tries her best, she can also train herself and make her skilled on a motorbike like men.
4. The World's Fastest Indian (2005): If you want to know the definition and length of determination, you should watch The World's Fastest Indian. You will be amazed at the new and rare design of the bike used in this movie. Being directed by Roger Donaldson, this movie released in 2005. This movie is based on a true story about the fastest Indian motocross racer. Anthony Hopkins has played his role well to portray the scenes vividly. It is Burt Monro whose role Hopkins played. Burt had a dream to break the world land speed record. In 1920, he gave his motorbike a new shape and modifies it to perform his action. To make his dream true, he sets out to Bonneville Salt Flats and broke the record successfully. This movie is starred by Anthony Hopkins, Walton Goggins, Diane Ladd, Bruce Greenwood, Paul Rodriguez, and others. 
5. Little Fauss and Big Halsy (1970): If you want to know about some oldies on motocross, we would like to offer Little Fauss and Big Halsy. Released in 1970, this is one of the motocross films which is yet popular with the motocross fans. This movie is starred by Robert Redford, Lauren Hutton, Michael J. Pollard, Noah Beery, Jr., and others. Robert Redford was at the peak of his fame in the 1970s with many of his memorable movies. This movie is no exception. Here, we see Robert acting as Halsy who is a womanizing professional racer. Being banned from the sport, he tries his best to come back. While looking for the chance to come back, he meets a wannabe racer named Fauss (Michael J. Pollard). He sees an opportunity to come back into the racing field after the meeting. Offering Fauss a job, he seeks to use Fauss's identity along with the bike. However, we watch the movie ending with two men facing off the racetrack. We still feel the thrill thinking what Sidney J. Furie created in 1970.
6. TT3D: Closer to the Edge (2011): This movie has ushered a new horizon in motocross movies. Because this movie, for the first time in the motocross movie industry brought 3D technology into play. It is a documentary film where you will see the quest to win the Isle of Man Tourist Trophy. People believe that this race is the hardest and the most dangerous in the world. In this movie, you can experience eye-popping visuals. What is the most amazing thing about this documentary-film is that you will get to hear the interviews of the racers regarding the drive and aspiration that move them to participate in the game. This piece of work is directed by Richard De Aragues while acted and narrated by Jared Leto. 
7. On Any Sunday (1971): On Any Sunday is another 'old is gold' motocross film. Being the beginning motocross movie, this movie is also featured in the documentary category. For a would-be rider, this is a must-watch film to get the feeling of a rider from the home. Bruce Brown, the creator of Endless Summer has directed the movie with utmost care. It is Steve McQueen who narrated the story for us. To get an idea about some of the best racers of the 1970s and what was happening there, this movie has no alternatives. You may find the description of motocross of those days in northern Canada where the bikers would equip their bikes with spiked wheels to drive smoothly through the miles of ice-covered areas. From flat tracks to Hillclimb, there is nothing that you that movie missed. The soundtrack is very clear if you compare it with the other past movies. 
8. Free Style (2009): William Dear has come out with Free Style aiming the high-school kids. Getting released in 2009, it is a story of a boy named Cale which is played by Corbin Bleu. He wishes for making a team for Grand National Motocross. However, gets distracted from his dream as he is plagued by many distractions. He strives with an unloyal girlfriend while his mother is facing an extreme financial crisis. You will watch many personal and close shots of the motocross racers in this film. If you like to study bikes and how technically the writer moves, this will offer you a good class.
9.Biker Boyz (2003): Biker Boyz represents a scenario of the underground motocross racing world. Kid Rock (Derek Luke) who is yet to be trained for the hard racing tries to set himself into the scene with hard work. He pursues and chases the dream of making a new club after he teams with a fellow racer. It is at this time they challenge and face Smoke (Laurence Fishburne), an expert and undefeated racer in this field. But, this Smoke ain't as innocent as he might look. He can be the 'behind the scene' person for the death of Kid's father. To know the whole story, you have to watch the movie very carefully. Being starred by Kid Rock, Meagan Good, Laurence Fishburne, Terrence Howard, Lisa Bonet, this is one of the best motocross movies by director Reggie Rock Bythewood. 
10. Full Throttle (1995): This is an action film by Derek Yee with full of action and contemplation. Andy Lau who is a racing champion of the past discovers him injured after a series of serious racing accidents. He strives both with his physical injury and the fractured relationship he has with his father. He is always in contemplation of his past and thinking of his future. In this existential crisis, he is in a dilemma to decide what's important in his life. Apart from great stunts and amazing visuals, this Hong Kong movie will also blow your mind and soul with its story.
Check our dirt bike recommendation for kids and teenagers
Best Gas Powered Dirt Bikes For Kids Of All Ages
Best Electric Dirt Bikes For Kids And Teenagers Motocross Rider Reviews
Dirt Bike For Teenager- Choice The Best Trail Dirt Bike Of All Time
Final Words
Now that you have got the list, don't waste a vacation or weekend thinking about what to watch. Get these good motocross movies and enjoy them while you get some leisure. Happy Watching!