If you visit the market for a new toy, no doubt your attention will be sought by the Vespa. Here, I will try to analyze if it's worth the money. Questions like how much a Vespa costs should be answered first. If you're just curious about looking for yourself, your family, or your friends- here's all you need to know about the cost of owning a Vespa and whether your choice is right.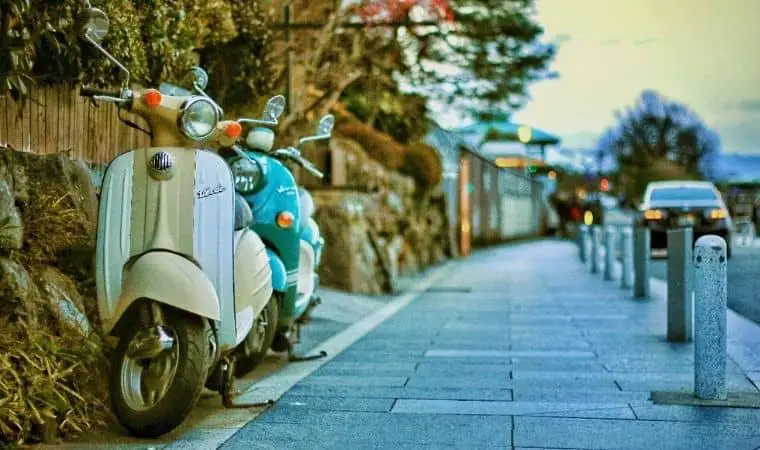 What Are the Benefits of Vespa Motorcycles?
You should not get confused with the Vespa and your usual everyday scooter. Vespa itself is highly regarded in the cycling world and in many Italian legends elsewhere. If you roam around at the fur-flung corner of the world, at least around your city, it will be easy to see why Vespa is such an iconic brand. There are a wide range of factors actively rolling behind the popularity of Vespa. I will get into that later. Now, the main advantages of Vespa are:
Affordable.
Simple Handling.
Safe and Reliable Performance.
Mobility.
Lower Maintenance Cost.
Vespa Pricing (New)
Now, let's get into the main subject. How much is the price of a Vespa? Can you compare the price of a Vespa with a Honda Activa 125 or a Yamaha Fascino? Will it be dangerous to buy a Vespa or is it worth the money? Below are the prices for various bikes in the Vespa family:
From Vespa.com as of January 2021, the latest price:
1. Popular Vespa Models
Vespa Primavera 50 4V – $ 3,999
Vespa Sprint 50 4V – $ 4,099
2. Mid-Range Vespa Models
Vespa Primavera 150cc – $ 5,349
Vespa Sprint 150cc – $ 5,649
3. Top End Vespa Models
Vespa GTS Super 300 Notte 300 – $ 7,299
Vespa GTS Supersport 300 HPE – $ 7,299
Vespa GTS 300 HPE Yacht Club – $ 7,199
Vespa GTS Supertech 300 HPE – $ 7,749
Vespa Elettrica 30 MPH – $ 7,499
Vespa GTS Super Racing Sixties 300 HPE – $ 7,299
Vespa SEI GIORNI 300 HPE – $ 7,749
Vespa GTS 300 HPE Touring – $ 7,299
Vespa 946 – $ 10,499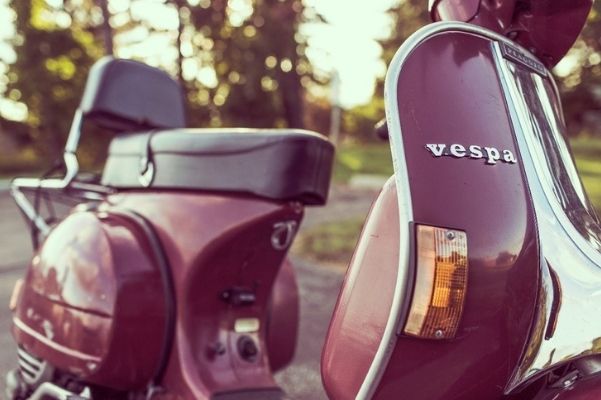 Vespa Price Comparison
Vespa LX
How does Vespa now compare prices to other competitors' bikes on the market? So why decide to buy Vespa over other brands?
Vespa vs Yamaha Fascino
While comparing models, it is important to compare them equally. You should ensure that both the Vespa and Yamaha Fascino have similar specifications such as mileage, fuel range, engine size, price, etc.
Using this criterion when comparing gives you a better idea of ​​which bike is the better choice. Before entering into a purchase negotiation, you should make sure that you understand questions such as "How much does a Vespa cost?"
At face value, the model is available at:
Yamaha Fascino (Top Range) ~ $ 950
Vespa LX 125 vs Honda Activa 125
Mass people still love the Vespa much compared to the Honda Activa 125. Vespa's attention to detail provides riders around the world superior performance and smooth, easy distance handling. Comparing the prices, the Vespa is being sold at a higher price, but this is very unattractive to many potential buyers, who of course may have budget constraints. The remaining confirm that the Honda Activa is absolutely fine.
For those looking for maximum value for their money, the high price Vespa is a good choice as well as future resale value. It can be a valuable item to keep for a long time.
Honda Activa 125 (Highest Grade) ~ $ 1000
How to decide if a Vespa is right choice for me & who should buy
These questions seem important to think about. Mostly, you cannot find an answer to the questions. I hope, this article is going to be a game changer in your life.
The best way to find out if you are a suitable candidate for a Vespa, best with the understanding of advantages and disadvantages is to begin with the owners and change of the Vespa model you consider. Let's check it out. 
Pros to Owning a Vespa
Fuel Consumption and Mileage
Many modern Vespa are prioritized over four-wheeled vehicles because of their awesome fuel efficiency and mileage. Various models of the Vespa family have other engines, which leads to other gas consumption. Some Vespa can move over 100 miles per gallon, consume very little fuel, and are far more environment-friendly and efficacious than cars.
Affordable Pricing
Scooters are one of the cheaper modes of transport, and the Vespa is no exception. The price range guarantees affordable pricing for a wide range of commuters, depending on the Vespa model. Getting your hands on a used or handcrafted Vespa can save you a lot of money. Be sure to thoroughly inspect your bike before handing over cash.
If your budget is a tight one, most possibly you do not need the most lucrative and cutting-edge Vespa. After all, unless you're already looking for the best model, that USB port and (4.5*4.5)-inch color TFT display will make you really happy even during 20,000 km? At $7,749, the 2020 Vespa GTS SuperTech 300HPE can be the best deal.
Many people are worried about the damage to the environment due to the growing awareness of fuel emissions in the world. It can be taken into account that it's a little different, like a really neat, modern electric scooter. The downside is that it initially costs over $ 10,000, but you can maintain it properly, recover the cost in the long run, and at the same time perform the role of protecting the environment.
When most people ask the price of a Vespa, they already have set their mind up by yelling "High!" All the time, this is not happened. Look for the model you want at different shops at the price you are quite ready to pay for. I recommend not to reject a used bike at the first sight. Take your time to decide.
If the seller is handling it properly, there will most likely be a lot of ponies left in the engine. Scooters are typically used for short commutes. That said, buying a suitably used scooter is likely to be the same as buying a new one.
Insurance
The average premium for a motorcycle in the United States is $ 702, which is even cheaper than a car. But scooters are much cheaper. Based on Vespa insurers and other factors such as age, mileage, and model, you can receive a premium of around $ 250 per year from insurance companies.
Cons to Owning a Vespa
Highway Access
If it is a problem for you to be able to access the highway with a scooter, please note that not all scooters are equipped with an engine capacity that is considered suitable for the highway.
Some models are perfectly legal to drive on highway. There is a charge in many states of a minimum engine capacity of 150cc along with legal highway access.
Pro Tip
It is often hard to check vibrations, shaky or solid noises on small streets. You may take a test tour if you have the necessary permission and access. Just focus on feeling something or hearing what does not appear correctly. 
Location-based Regulations & Pricing
Every week there are different ways to define your bike exactly. Where scooters and motorcycles are considered others except bikes, maintain the speed limit and engine capacity that way. In some states, you will find it as motorcycles. For example, Florida has the following provisions:
Definition of Two-Wheeled Vehicles:
Bike- If your car's engine displacement exceeds 50cc, it is considered a bike in Florida and you must register it.
Moped- Your car is a motorcycle when:
3 wheels or less.
Seat.
Pedals that can propel the car.
2 Motors with less than 2 brake horsepower.
Ability to run faster than the next 30MPH.
Automatic power drive system.
Displacement 50cc or less ( (If you have an internal combustion engine).
Scooter-The vehicle is a scooter in the following cases:
No seats or saddles
Three wheels or less, ability to go faster than 30 MPH
You can try any online map to quickly see your state's rules.
Final Thoughts on Buying a Vespa
With everything that said, Vespa, remains a symbol in the world of two wheels till today. Simple designs, reproduction, and subtle aspects I tried to demonstrate before you have brought you here.
This is the signature of a viable brand. Branding is not available if the Vespa scooter does not live as expected. If your brand has little loyalty, the rating is just a number without the reflection of public opinion.