Are you thinking of investing the best helmet size in riding your latest motorcycle safely? This type of thinking is very effective because of no other particular piece of motorcycle gear supply more protection or return on invests in the event of a crash.
This point explains why your motorcycle helmet shouldn't pick based on price or good look only. A rider should buy the helmet for him/her as the best fitting.
However, this post will show you the motorcycle helmet size chart and also inform you how to measure motorcycle helmet size.
From you can know which size and type motorcycle helmet will better as your head shape.
What is the motorcycle helmet size chart?
Measure the head as the opening point for the complete sizing formula. According to the several shaped heads that are apparently the equal size while measure by a quantity tape can't be required to fit a similar size.
A cloth measurement tape can be used, making the initial measurement. This bound of the head should be calculated at a good point one inch on top of the eyebrows and back the head. It outcomes in the most significant possible capacity. Take various measures making to ensure you have the chief one.
Note: It is just a rough guide, may not exact. The shape of the head is as significant as the measurement that can affect the ultimate fit.
The following motorcycle helmet size chart is an estimate based on average head sizes but has variation in some cases. 
Helmet size chart by age
1. Adult Motocross Helmets Size Chart: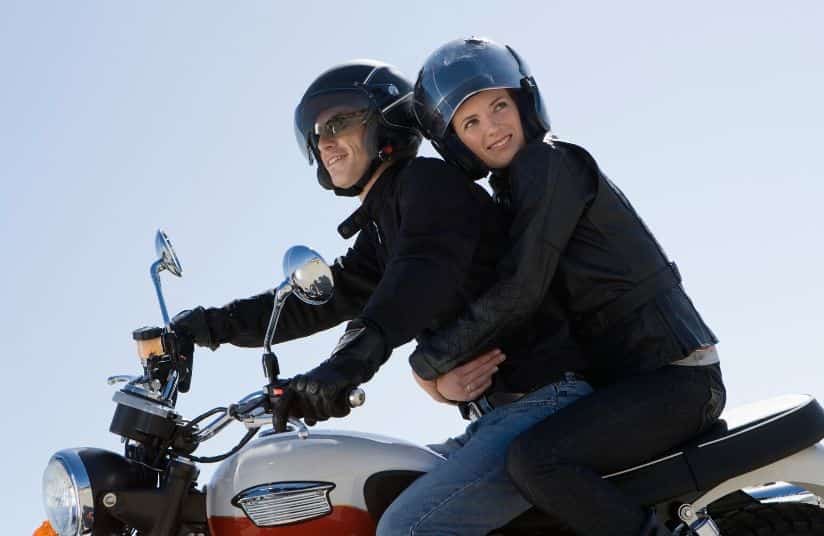 | | | | |
| --- | --- | --- | --- |
| size | CM | Hat Size | Inches |
| xx small | 51-52 | 6 3/8-6 1/2 | 20-20.5 |
| XSmall | 53-54 | 6 5/8 – 6 3/4 | 20.87-21.26 |
| Small | 55-56 | 6 7/8 – 7 | 21.65-22.83 |
| Medium | 57-58 | 7 1/8 – 7 1/4 | 22.44 – 22.83 |
| Large | 59-60 | 7 3/8 – 7 1/2 | 23.23 – 23.62 |
| Xlarge | 61-62 | 7 5/8 – 7 3/4 | 24.02 -24.41 |
| 2XLarge | 63-64 | 7 7/8 -8 | 24.80 -25.20 |
| 3XLarge | 65-66 | 8 1/8 – 8 ¼ | 25.60 -26.00 |
| 4XLarge | 67-68 | 8 3/8 – 8 ½ | 26.40 -26.80 |
| 5XLarge | 69-70 | 8 5/8 – 8 3/4 | 27 – 27.50 |
This is the chart of adults where any rider can select the precise measurement of the helmet for them. Every rider's head size is not the same, so their helmet size won't equal in size. That chart has included from xx-small size to 5x larger size for the adult. It makes the adult's job easy to select the correct size helmet for them.
2. Youth Motocross Helmets Size Chart: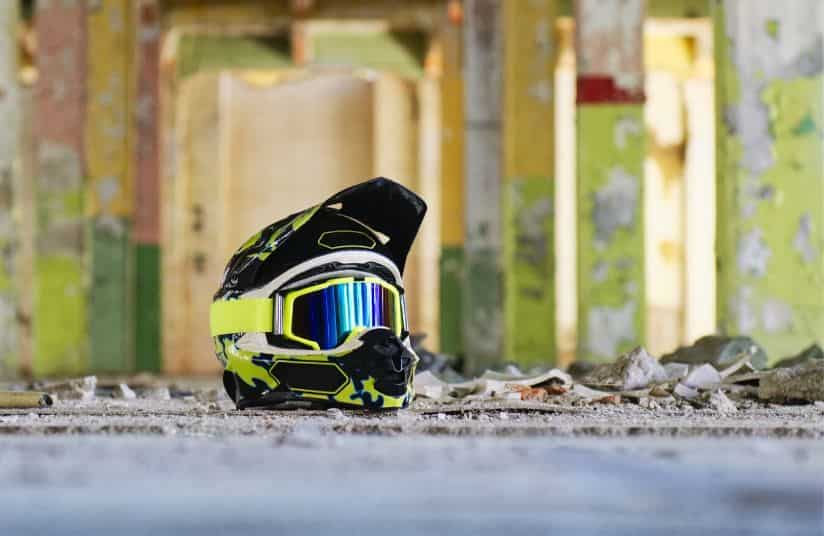 | | | |
| --- | --- | --- |
| Size | CM | Inches |
| Small | 49-50 | 19.15 -19.50 |
| Medium | 51-52 | 20.10 – 20.45 |
| Large | 53-54 |  20.87 – 21.26 |
Youth rider loves to ride off-road, that is so risky. So, selecting the right size of the helmet from the standard brand is so important. The motorcycle helmet particularly is designed for all types of riding, even any terrain. So, just take the right size helmet that you will get following the youth bike helmet size chart and enjoy any type of riding.
3. Child Motorcycle Helmet Size Chart: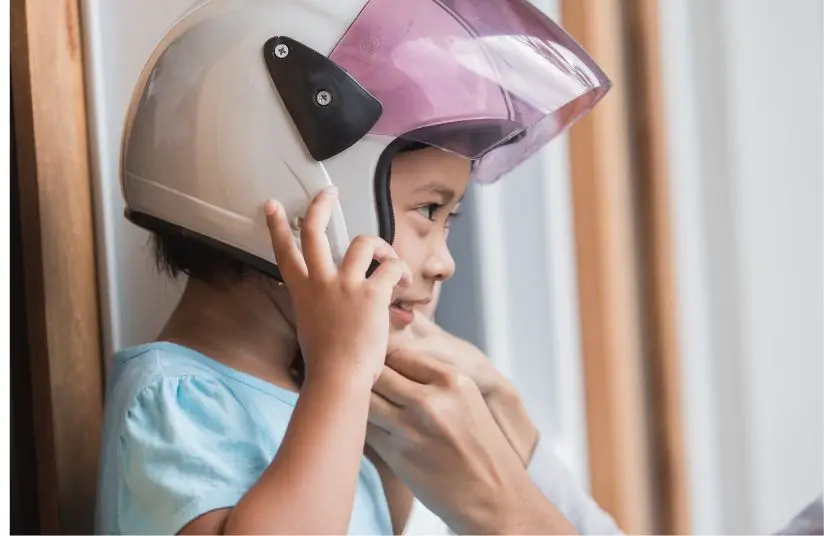 | | | |
| --- | --- | --- |
| Size | CM | Inches |
| Small | 38.40- 40.6 | 15 1/8 -16 |
| Medium | 41 – 43.2 | 16 1/8 – 17 |
| Large | 43.5 – 45.7 |         17 1/8- 18 |
This is the cart for your child's helmet. Here, three sizes are available small, medium, and large. From here, you can select the right size according to your child's head size. You can also apply all the rules to measure the head and helmet size for your kids.
The right size for safe riding for your little angle is significant. So, before going to ride, you have to pick the correct helmet for your child.
4. Women Motorcycle Helmet Size Chart: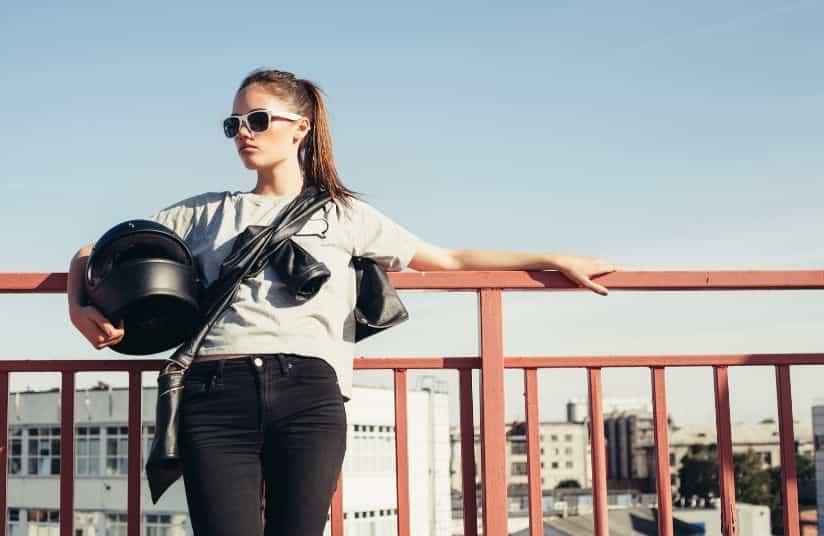 | | | | |
| --- | --- | --- | --- |
| Size | Hat Size | CM | Inches |
| X Small | 6 5/8 -6 3/4 | 53 – 54 | 20 7/8 -21 1/4 |
| Small | 6 7/8 – 7 | 55-56 | 21 5/8 – 22 |
| Medium | 7 1/8 – 7 ¼ | 57-58 | 22 ½ – 22 7/8 |
| Large | 7 3/8 -7 ½ | 59-60 | 23 ¼ -23 5/8 |
| X Large | 7 5/8- 7 ¾ | 61-62 | 24 24-3/8 |
| XX-Large | 7 7/8 -8 | 63-64 | 24 ¾ – 25 1/8 |
| XXX-Large | 8 1/8 – 8 1/4 | 65-66 | 25 5/8 -26 |
There are some differences between the men's and women's helmet size. So, women's helmet size have a different chart that is so close to men's. Every manufacturer is designed a particular helmet for women who love to ride any motorcycle race, too. Depending on the design and require the following chart built, that will help a women rider to find the right size helmet for them.
How to Measure Motorcycle Helmet Size
How to measure bike helmet size? The best way to measure the head is the tailor's measuring tape. As an alternative tool, you can use a non-elastic string to wrap around your head.
One of the best places to measure for dirt bike helmet size is two finger widths just at the top of eyebrows and above the ears plus the most extensive area at the backside of the head. 
While you will measure using the measuring tape, you have to tight the tape without applying the contracting force nearly skin.
If you are staying in the shop, you can measure the helmet size wearing. If you feel better, not tight, you can allow the size for you.
Below we have shown a motorbike helmet fitting guide, and it'll assist you in selecting the youth large dirt bike helmet size or any size.
1. Measurement the Helmet Shape
Before measuring the small, large, or medium helmet size, you have to think for helmet shape. It is most particularly crucial if you are searching for youth large dirt bike helmet. There are three types of configurations are available, and they are different in size also.
Intermediate Oval: This shape will somewhat longer from back to front and then side to side. It is the most widespread shape.
Long Oval: It is just like an intermediate oval shape that is longer from to back and side to side. But it can measure in ½-inch or more long than intermediate configuration.
---
2. Try on Helmet Type      
There are six types of motorcycle helmets:
They will confuse you, and you have to select depending on your needs only though each type comes with outstanding design and quality.
Keep in mind, don't wear your motorcycle helmet for climbing or batting where there has an opportunity for you that there have multiple types of helmet and just for biking.
According to the design, a few helmets have that can make it easy for you to select the right helmet for you.
For example:
A mountain helmet was designed for off-road terrain.
A road helmet is so lightweight and more compact for aerodynamic advantages.
A BMX bike helmet is designed to fit the requirements of BMX racing.
A dirt bike helmet size was designed for any street.
A leisure type helmet has come with more advanced features.
Select the right design that will fit in your head circumference measurement. You can see the size labels like small, medium, and large. 
3.Try the helmet on
Pull the chin bands outward to widen the bike helmet and then place it over the head. If your selected helmet goes on with any other pulling the straps, it is just too larger than your head.
The helmet needs to fit comfortably with your head and tightly must against your forehead. Grab your helmet by your hand and hold the head steady. Try to rotate your helmet from front to back and also side to side.
Note the movement and feel how you feel if you feel so comfortable for both types of tests and no skin move or trash, but move the helmet easily will right in size.  
4. Walk around
If you want to wear glasses when you go for riding, you should put them on and have to ensure your helmet fits properly around your head.
Keep your helmet on also for 5 to 10 minutes so that some pressure points can show. Sit on the bike as a regular style, ensure the helmet is fit comfortably, and rotate quickly.
Finally, you will take your helmet off look at the face to see if any red spot has or not because it'll reveal the excess pressure on you.
Keep in mind that after 4-5 hours, wearing the helmet will adjustable, and you will feel better and adjust with your helmet for the first time.
So, after selecting the right size of the helmet, you can feel a bit uneasy with the new one, but after a while, it'll adjust with, and you feel comfortable to use.
5.Check the Retention of Helmet
Fasten your chin strap. After the belt has fastened tightly, just hold the head steady and then reach over the top of your helmet and grebe the bottom shape with the fingers. Now try to roll your helmet off the head. If it comes off, it may larger of your head. So, you have to go for the nest size and go back to the next step numbers.
6. Check the Helmet before Use
Adjust the chin straps of the helmet – If your helmet contains a chin strap, you have to check it before going to use. It needs to fit, not pinch. It can't restrict the ability to breathe or speak. It has to be loose so that you can adjust it easily between the strap and the chin.
Try conventional padding – Most of the helmet comes with traditional padding that is allowed to wash after use that keeps them hygienic. This padding is essential to fit the snugly as well as accurately.
Examine before use – check your selected helmet before each time use. Check it either; it cracked or missing foam or damaged any parts anyway. If the helmet ruin or damaged anyway, skip to use it.
How do I know what size helmet I need?
Proper size helmet is essential for safety and comfortable use. To select the size of your head, you have to follow the size chart depending on your age and sex. Then measure your head and later try the helmet for a while and finally collect the right one for your riding.
How do I know my motorcycle helmet size?
Computing for your motorcycle helmet size is as easy as looking for an appropriate fitting hat. The main dissimilarity is how the helmet fitted in excess of the rider's head. As the best tool, you can use a tailor's tape to measure. The tape is so flexible to wrap around the head and comfortable to get an accurate size.
How do you size a youth dirt bike helmet?
Size of large youth helmet or youth medium dirt bike helmet is essential for safety and comfort. Use a seamstress or a measuring tape that tailors use, wrap it around your head. Try 1-inch over the eyebrows with your ears, at the essential point at the back of head.
What size helmet do I need for a 22-inch head?
If you know that your head size is 22-inch but don't understand what size helmet will perfect for you, you can follow our motorcycle helmet size chart. According to the chart, the 22-inch head is right for medium size helmet.
What size is a small motorcycle helmet?
If you are thinking of buying toddler dirt bike helmet for your kids, you can take a look at the kids' motorcycle helmet sizing chart. There are small, medium, and large sizes that can be tick depending on your kid's head size.
Let's know your opinion.
Whatever what is your age or who are you that mean man or woman, all of you can enjoy riding selecting the right helmet from Motorcycle helmet size chart comfortably. A well-fitted helmet can contribute to a safe and comfortable ride. If you fail to collect the fit helmet, it can be the reason for pain and danger. So, what are you thinking about now?
We hope you may consider the size cart and discover the right size and fit with a comfortable helmet on your excellent riding.
Enjoy your new helmet, and have excellent riding.