Are you a dirt bike fan? Do you have a dream of becoming a professional dirt bike rider someday? If your answer to these questions is 'yes', this post will be of your help. If you are a dirt bike enthusiast and do not know how to become a dirt bike racer, you should read this post.
Needless to say, dirt bike racing is not for timid people. It is fun and exhilarating on the one side, daring or daunting task on the other.
Before starting our discussion on how to become a dirt bike racer, we want to remind you that if you do not have the patience to practice regularly, you can never become a good racer or anything else.
So are you ready? If yes, here are 12 steps given below on how to become a dirt bike racer.
Start With a Mountain Bike or BMX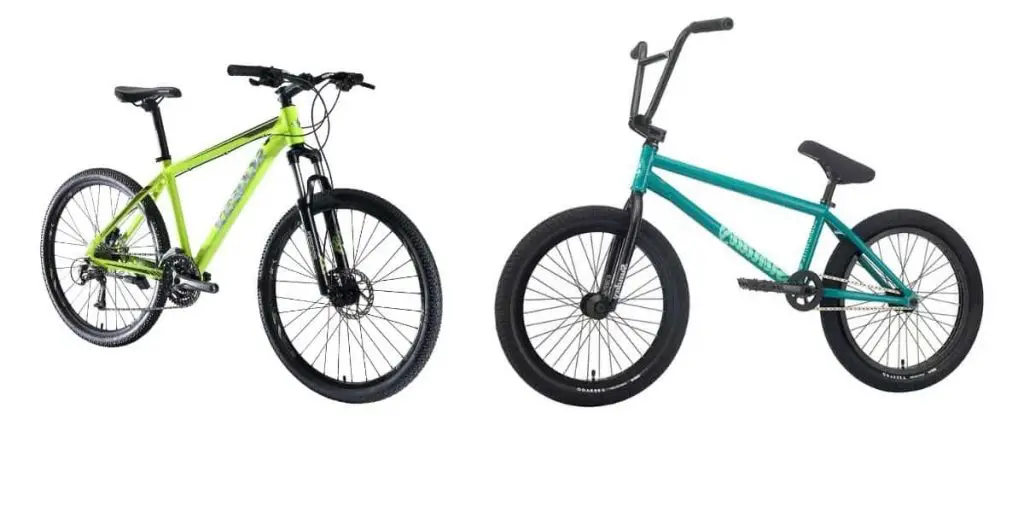 If you want to feel the chill of riding on off-road as you have to do with a dirt bike, start with riding a mountain bike or BMX first. You can consider this an introduction to off-road for you. Most of the motocross professionals started their training by riding BMX or mountain bikes. 
BMX and mountain bike riding help you to learn many key techniques and attain skills like jumping, cornering, aggressiveness, massive power, bumping and pack riding, increasing the leg speed, and many more.
When you are confident with freestyle rides, you can start to learn riding tricks considered as somewhat advanced such as pump ramps and bunny hop manuals. Move from the small to big ramps gradually.
You are at liberty to choose the hazards as per your skills and capability. Water pools, loose rockets, wet roots, and deep sand are some of the good hazards for a beginner.
The most important thing you can develop from riding a mountain bike is braking skills. Good judgment power is highly required to use the brake appropriately, especially when you are descending. 
Acquiring shifting techniques is another reason why you should buy a mountain bike before riding a dirt bike.
Get Your Own Dirt Bike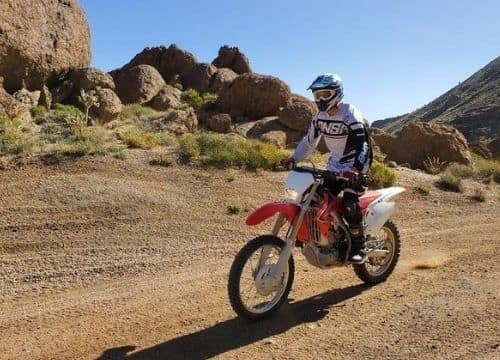 Are you skilled in riding BMX or mountain bikes by now? Well, it is the best time for you to buy a dirt bike and start the journey for motorcycle dirt bike racing.
However, choosing the best dirt bike is quite difficult for a beginner. There are dozens of brands with hundreds of models out there offering dirt bikes. It is very easy to get confused about which one to choose.
If you are a beginner, we advise you to choose from second hand or used dirt bikes. There are many advantages to buying a used dirt bike. When you start riding a dirt bike, you will fall quite often and it will take time for you to grasp the mechanics of the racing. What's the point of buying a new dirt bike and getting it damaged?
That's why it is wise to buy a used bike as you can ride fearlessly without worrying about spending a huge amount of money in case of any damage to your bike. A used bike will be definitely way cheaper than a new dirt bike.
As a beginner, you can start dirt biking with play bikes. When you get better at dirt biking, you can shift to trail bikes.
So, how to become a dirt bike racer? As you will need very high speed and ultimate performance for dirt bike racing, a motocross bike from a reputable brand is the best option.
Learn the Basics of Dirt Bike Riding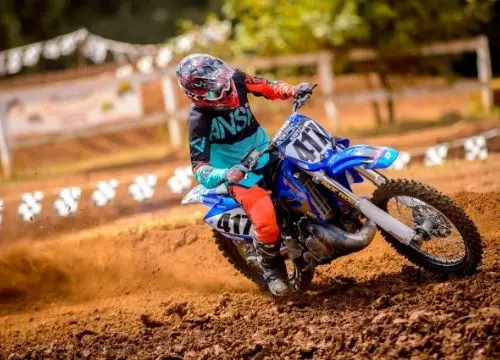 When you are done with buying the right dirt bike for you, it is time to explore outdoors and learn some dirt bike riding hacks.
The ideal position for riding the dirt bike is not as easy as merely sitting or standing. When you round the corners, you will require to use your feet as the landing gear most of the time. The balance in weight distribution can be done properly by dropping feet. You should also have a solid grip on the following basics of dirt biking:
How to use the brakes, throttle, and clutch
How to shift gears
How to slow down your dirt bike, and
How to paddle along.
Do Not Forget the Safety Gears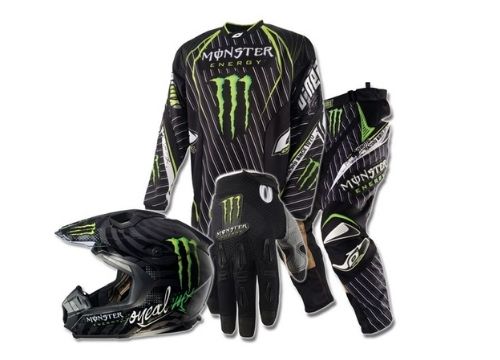 We have no idea about how to become a dirt bike racer without wearing protective gear. You must wear protective gears before you are on the track.
You will see a variety of helmets available on the market made with carbon fiber, polycarbonate, and fiberglass. No matter which of these is used to make your dirt bike helmet, you must make sure that the material is rigid, but not too stiff.
For the easy flow of air, a helmet is usually fitted with a mouthpiece. DOT-certification is an important factor to consider when you choose a helmet. Good helmets feature removable liner pads and cheeks. You can wash them easily after a certain interval to get rid of the accumulated dirt and sweat.
A pair of high-quality goggles can save your eyes from debris, dust, and rain. No matter whether the lenses of your goggles are clear, mirrored, or colored, make sure that you get the maximum visibility out of them.
Choose leather palm gloves for your hands while you ride with dirt bikes. The gloves you buy should be tough enough to cope with the friction of the hands with the grips and the levers.
A comfortable jersey will keep you cool on the trail. Pick a jersey of a good brand made with durable, light, and thin materials so that you do not feel suffocated. You will find jerseys for both cold and warm weather. When it comes to dirt bike pants, they should offer you with comfort and protection.
Riding boots will protect your shins, feet, and ankles from unwanted injuries.
Apart from the protective gears mentioned above, you can also consider buying chest protectors, pads, and neck braces to get extra protection while you ride on a dirt bike.
Find the Nearest Dirt Bike Track to Practice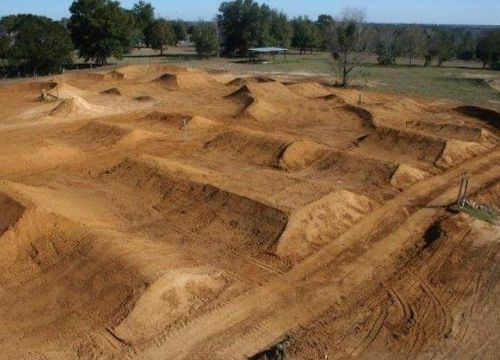 This is the most crucial step on how to become a dirt bike racer. Now that you have managed your dirt bike and got your protective gear, it is time to find the nearest dirt bike track to get the real feeling of dirt biking.
Ask your family, friends, and neighbors to get information about the nearest track. Many dirt bike-tracks nowadays implement strict rules and regulations to avoid sound pollution and other complications.
Do you know how to become a dirt bike racer without learning different skills of dirt biking? Sorry, it is not possible. When it comes to choosing the dirt bike track, a well-established circuit should be your priority.
Some well-established circuits also feature specialized dirt bike tracks for beginners and juniors. If you are either a beginner in dirt biking or below 16 years old, you can try those tracks initially.
A regular visit to the track will let you get introduced to the other riders which will be helpful for you to learn advanced tips and tricks on how to become a dirt bike racer. However, if you do not have a dirt bike track nearby, you can also make your own dirt bike track in the backyard to practice there and invite your fellow riders to join on the track.
Find Your Motocross Coach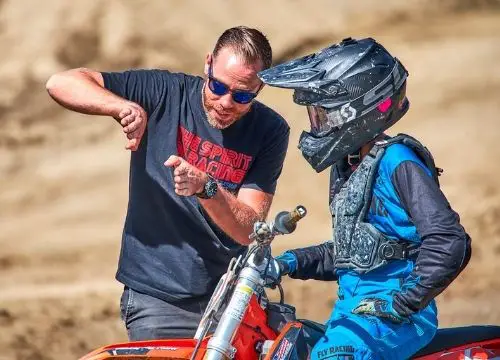 If you want to know how to become a pro motocross racer, it is none other than a coach who can lead you to the right path. A dirt biker who wants to be a motocross racer should not be stingy when it comes to investing in learning and training.
While you try to find your guide who will show you how to become a pro dirt bike rider, make sure that the coach you are choosing has the necessary skills and involvement in dirt biking, be it in the present or the past.
However, it does not necessarily mean that every good rider can qualify to be a good coach. A good coach might not get himself out on the track every day but has the capacity to study his students and supplement them with knowledge, tips, and field of improvements.
An inexperienced instructor will just waste your time by filling your head with unnecessary information that does not work on the real track. On the other hand, an ideal coach will help you with a training schedule along with showing your mistakes so that you can correct them.
Moreover, he will teach you exclusive techniques used by pro dirt bikers and keep track of your time.
Try Joining a Training School
In case you do not find a good coach elsewhere, pay a visit to the nearby motocross training school. Though it might be a pricey option for you, the chance is you will be supervised by a professional motocross racing trainer.
If you get admitted into a motocross training school, you will be able to learn a variety of styles and techniques from your coach and other fellow learners as well. It will boost your confidence on the real track.
When you enroll yourself in a motocross training school, you must have mental preparation to become a pro from a very basic level. Different kinds of tracks and difficulty levels will teach you how to become a motocross racer gradually.
Schedule a Workout Plan
Making a workout plan is essential for your success in dirt bike racing. Keep in mind that all the athletes or riders do not follow the same workout program. Your trainer will help you to make a workout plan considering your goals, body types, and injuries.
Dirt biking requires proper physical coordination and muscle engagement a lot. It is best to ride your dirt bike regularly. However, if you are not able to do it daily, you have to supplement the gap with other exercise plans. 
Along with riding with dirt bikes, you have to continue the exercise with kettlebells, dumbbells, pull-ups, heavy squats, deadlifts to get endurance and strength. These exercises will also enable your arms for constant braking, shifting, and throttle.
When you make a workout plan, do not stick with a too hard or rigid plan. Your workout strategy should accommodate a variety of activities such as jumping, swimming, sprinting, and gymnastics.
You should also include stretching in the list of exercises as that will help you to gain flexibility in the muscles and improve the recovery time in an injury.
When you choose workouts to be a pro dirt bike racer, you have to keep your focus basically on muscle strength. Modern motorbikes are super powerful and you need to learn how to become a motorcycle racer by maintaining the grips, which is not very easy.
Choose a Balanced Diet
As a dirt biker, you'll need to consume more carbohydrates than the average people to meet your physical demands created by the hard work at the track. On top of that, fats and high proteins should be there in your diet plan.
Processed and sugary foods are your enemy. You should avoid them as much as possible. On the contrary, you can include vitamin and mineral supplements to supplement your diet.  A good diet will keep your immune system healthy, boost stamina, energy, and ensure mental well-being.
Get Your Racing License Issued
To participate in the professional motocross racing events, membership from American Motorcycle Association (AMA) is a must. The AMA is working consistently to make the dirt bike racing fair and safe. Apart from supporting the rights of the motorcyclists, this organization also helps to arrange the local competitions.
Once you get an AMA pro racing license, the next thing you can do is to download and analyze the competition rulebook of the organization. You can also determine the nationally-certified class that is open for you to compete in. Moreover, you can configure your dirt bike accurately so that it complies with the rules of the competitions.
Riders usually love to join in the official AMA classes. However, some AMA-chartered organizers also arrange local tournaments for the riders.
Get an Insurance
As a dirt bike racer, you should make sure that you are under insurance coverage. If any accident occurs and you are without medical insurance, you might need to pay a lot in the hospitals and rehabilitation centers.
However, one problem of getting medical insurance as a dirt bike racer is that most of the mainstream insurance service companies might not entertain any insurance for high-risk sports like dirt bike racing. In that case, the solution lies in consulting a specialty insurance company.
Apart from getting medical insurance, you should also get your dirt bike under insurance coverage with another plan.
Practice, Practice, and Practice
Do you have any clue about how to become a dirt bike racer without constant practice? We don't have either. Being a pro racer is not about merely luck or talent. You have to be very hardworking on the track. It is your patience and sacrifice that makes you a champion. If you just work as an average rider, you'll remain a mediocre rider.
When it comes to practice, you have to focus on one skill at first. Keep drilling until you get a better grasp of that skill. Be it jumping, cornering, throttle, or braking, you have to hone these skills one by one, not all at the same time. Repeat an activity as long as that does not turn into your second nature.
A racer works in different conditions on the motocross racing. When you jump from one competition to the other, practice is the key to success. Keep in mind that you have to learn how to become a dirt bike racer under any weather conditions. For example, if you ride in the rain, you can learn to explore the slippery lands and maintain traction.
Riding with the advanced and professional riders is also an intelligent move. You can pick more skills from them and then work on those skills to improve your racing strategies.
You must make use of every opportunity to participate in any riding competition in your local area. Nothing can be better than testing your skills regularly to compare your progress with that of others.
Check our dirt bike recommendation for kids and teenagers
Best Gas Powered Dirt Bikes For Kids Of All Ages
Best Electric Dirt Bikes For Kids And Teenagers Motocross Rider Reviews
Dirt Bike For Teenager- Choice The Best Trail Dirt Bike Of All Time
Final Thoughts
We hope that you have learned how to become a dirt bike racer from the 12 steps we have explained above. It is time to follow them one by one.
To be a dirt bike racer, what you need the most patience and constant effort. You have to compete with yourself to come out of your comfort zone little by little every day. If you give up easily, dirt bike racing is not for you.
We hope to see you on the racing track soon and wish you good luck.